As you declutter your garage or clean out your attic, this question becomes more pressing: when is bulk pickup Austin? You're not alone in this. We all have those bulky items—furniture, appliances, mattresses—that are too large for the regular trash bin and need special handling. This is where Austin Resource Recovery comes into play, a city service that has got all the heavy lifting covered for you.
Short Summary
Austin Resource Recovery provides bi-annual bulk item pickups and other waste management services.

Alternative options for Austin residents are companies such as Monarch Junk Removal and Ex-Mattress, offering year-round service with eco-friendly disposal.

Stay informed about changes to trash collection schedules during holidays or special events, along with tips for efficient preparation of bulk items.
Austin Bulk Pickup Schedule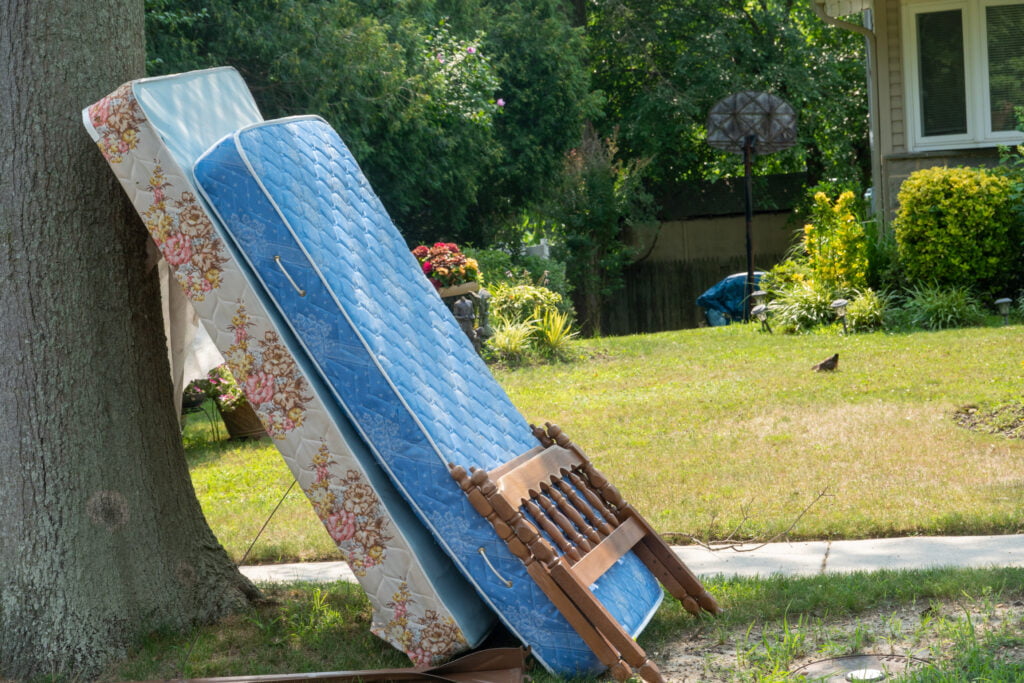 In Austin, bulk trash is defined as items that are too large to fit in a trash bin, including carpet, furniture, appliances, and mattresses. So when and how do you get rid of these bulky items? The city of Austin provides a convenient tool, the My Schedule tool on AustinTexas.gov, where you can easily find out your bulk pickup dates. Just enter your address, and you'll have the schedule at your fingertips.
Despite the convenience of online tools, some of us still appreciate a good old-fashioned postcard notification. The city sends out postcard notifications, particularly when a holiday falls on a collection day, to ensure that you are updated about the collection schedule in the same week.
The important thing is to remember that the deadline for placing bulk items on the curb is 5:30am on the first day of your scheduled collection week, even if the collection day falls on a weekend or holiday. Furthermore, ensure there is at least five feet of distance between your bulk items and normal trash.
Proper Item Separation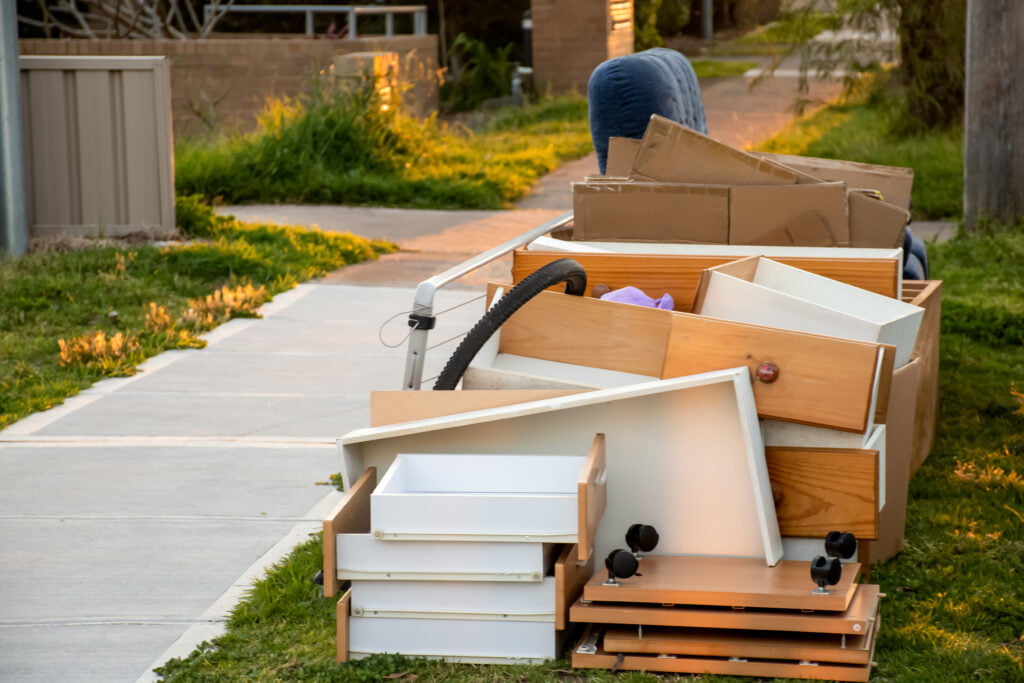 When it comes to bulk item pickup, not all trash is created equal. For efficient collection, it is recommended to separate bulk items into three piles: metal items, passenger car tires (up to eight tires), and non-metal items. This separation facilitates efficient collection by different trucks designed to handle each type of material.
So, before the collection week, take a moment to sort through your bulk items. Are those lawn mowers metal or non-metal? How many tires do you have? By asking these questions, you'll ensure that your bulk items are ready for collection and that the symphony plays on without a hitch.
Unacceptable Items for Bulk Collection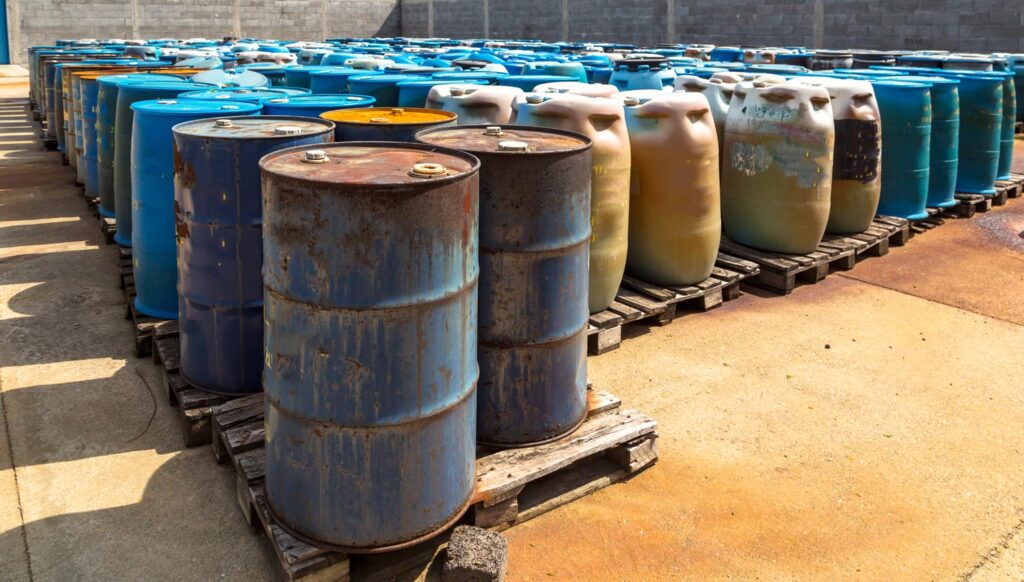 While Austin Resource Recovery is a superhero when it comes to managing waste, there are certain items even they cannot handle. Unacceptable items for bulk collection include hazardous materials, construction debris, and electronics. These items pose safety and environmental considerations that require special handling.
For instance, electronics often contain heavy metals that can be harmful if not disposed of properly. Similarly, construction debris can include materials that are dangerous or potentially toxic. And let's not even get started on hazardous materials. These are substances that can cause harm to people, property, or the environment and need to be disposed of safely, just like household waste.
It's also important to note that while passenger car tires are accepted, tractor tires are generally not. If you're unsure whether your item can be included in the bulk collection, you can always check on the Austin Resource Recovery's website or app, which also provides information on boats tires. Remember, when in doubt, it's better to ask and make sure you're disposing of items correctly.
Austin Resource Recovery Services
Austin Resource Recovery (ARR) is more than just a waste management service. They provide a bi-annual bulk item pickup for their customers, in addition to other waste management services. This means that twice a year, you get the opportunity to declutter your home of those large, bulky items that are too big for your trash bin.
However, the bulk pickup service is not without its challenges. While it's great that the city does all the heavy lifting for residents, the fact that these pickups are only available twice a year can pose an inconvenience. You might find yourself accumulating bulk items and waiting for the next pickup date.
To help with this, ARR has a handy tool, the Austin Recycles app. You can download the app and get information on what items are eligible for bulk collection. You can also check the ARR's "What Do I Do With…" page on their website.
Alternative Options: Austin Junk Removal Services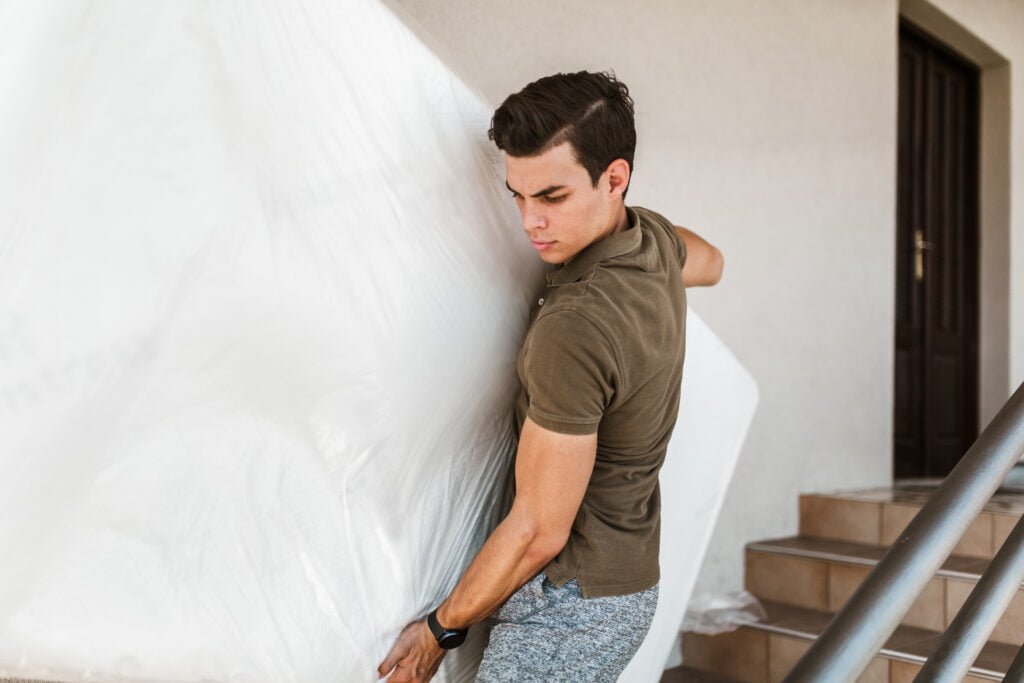 Apart from Austin Resource Recovery, there are other options available for bulk item disposal in Austin. Companies like Ex-Mattress and Monarch Junk Removal offer convenient and flexible bulk item disposal services throughout the year, including junk hauling. These companies offer bulky item removal services, including pick up, and disposal of single or multiple large items from residences, offices, or storage garages.
Ex-Mattress focuses on eco-friendly disposal methods when getting rid of bulk junk. You can easily arrange for an Austin bulk pick up with Ex-Mattress by selecting the items you need picked up on their website. Plus, prices are 20% – 30% lower than traditional junk removal companies, offering upfront pricing with no haggling or on-site estimates.
Similarly, Monarch Junk Removal strives to divert everything they can from a landfill, reducing their environmental impact. They also offer convenient pick-up services for your unwanted items. Both these companies offer an effective alternative to relying solely on municipal support for bulk waste management.
Benefits of Hiring a Junk Removal Company
But why should you consider using a junk removal company? For starters, they offer year-round service, meaning you don't have to wait for those bi-annual pickup windows to get rid of your bulky items. This can be particularly beneficial if you're on a time-sensitive timeline or if you're undertaking a large renovation project.
Another benefit of using a junk removal company is their fixed pricing structure. With companies like Ex-Mattress, you get upfront pricing with no haggling or on-site estimates. This means you know exactly what you're paying for, with no hidden fees or unexpected costs.
Perhaps the most significant benefit, though, is their commitment to eco-friendly disposal techniques. When disposing of bulk junk, these companies prioritize recycling and donating usable items to local charities. Not only does this reduce the burden on landfills, but it also ensures that your unwanted items can benefit the community as a whole.
Holiday and Special Event Schedules
Holidays and special events can often throw a wrench in your regular trash collection schedule. However, with a little planning, you can ensure that your waste management needs are met, even during these times. It is recommended that you stay informed about changes to trash collection schedules during holidays and special events, including Christmas tree recycling.
For instance, if you've ever wondered what to do with your holiday tree after the festive season, you'll be glad to know that the city of Austin offers a special recycling service for non-artificial holiday trees. You can drop off your tree at Zilker Park, as long as it's free of decorations, lights, stands, and plastic bags, and trees measuring more than six feet should be cut in two. The service starts on December 26, so you don't have to wait long after the holiday to dispose of your tree responsibly.
To stay updated about changes to trash and recycling schedules, you can follow @austintexasgov on Twitter. The city regularly posts updates about schedule changes, especially during holidays and special events. By staying informed, you can ensure that your waste management needs are taken care of, no matter the season or event.
Tips for Efficient Bulk Trash Preparation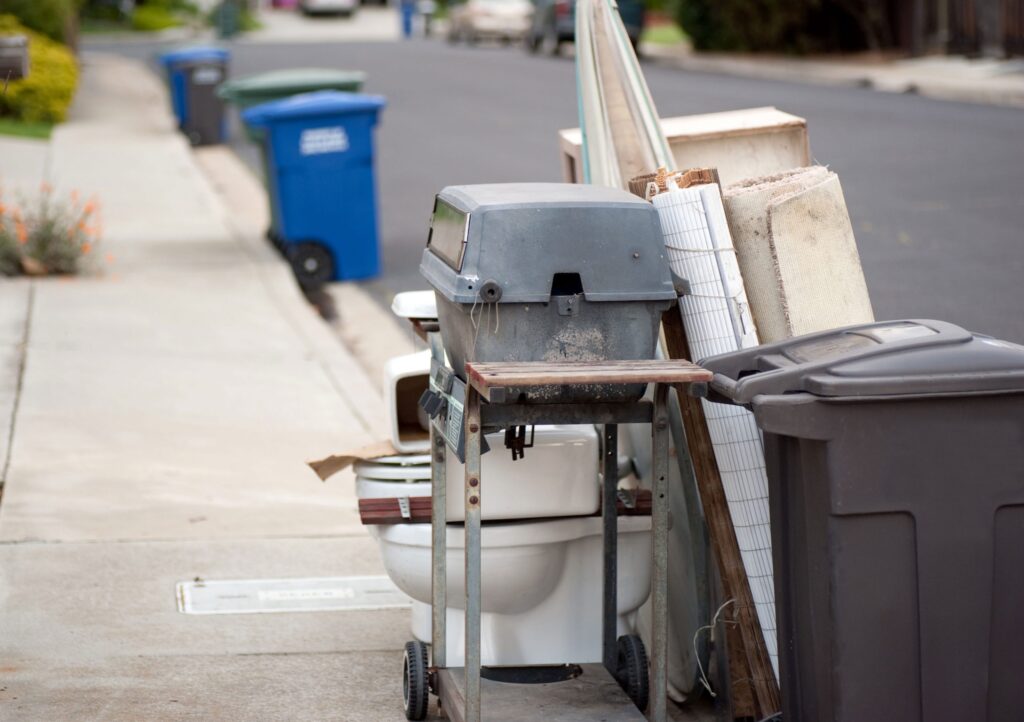 Efficient bulk trash preparation can seem like a daunting task, but with a few tips, it can be a breeze. One of the most important steps is separating your items into recyclables, compostables, and trash. This not only makes the collection process easier, but also ensures that your waste is disposed of in the most environmentally friendly manner possible.
It's also important to remember the size limitations for bulk items. Large items should be broken down into smaller pieces, placed in bags or boxes for easy handling. Also, placing bulk items in a container can lead to additional trash fees imposed by Austin Resource Recovery.
Lastly, pay attention to where you place your bulk items for pickup. They should be placed at least five feet from trash carts, mailboxes, fences, and walls, and not under low-hanging power lines or tree limbs. By following these tips, you can ensure that your bulk trash is ready for collection and disposed of efficiently.
Large Brush Collection in Austin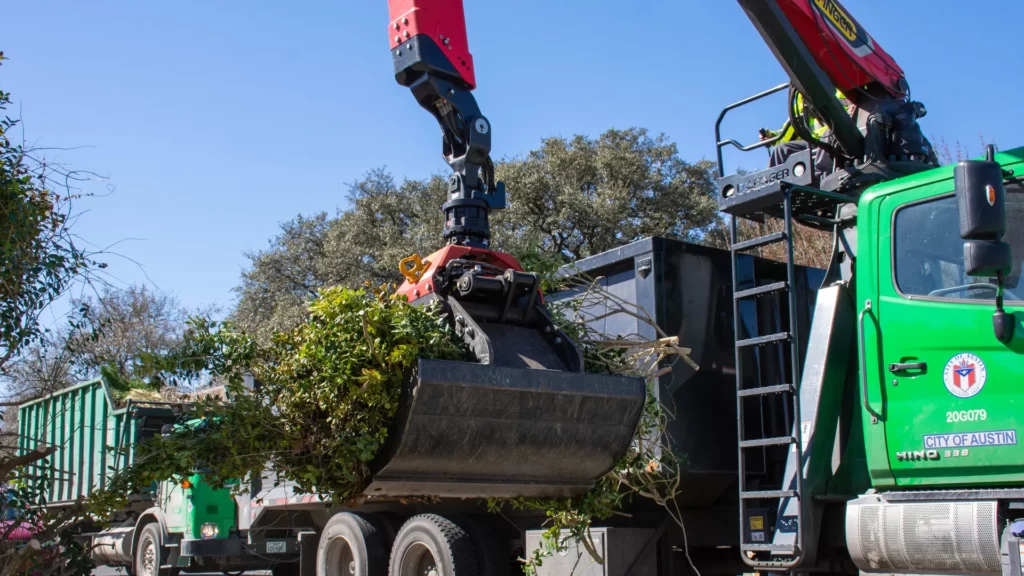 In addition to bulk item pickup, Austin also provides recycling and brush collection services. These schedules are typically on the same day as your trash collection, making it convenient for residents to manage all their waste disposal needs on a single day.
To find your recycling and brush collection dates, you can visit the Austin Resource Recovery website or download the Austin Recycles app. These resources provide a personalized schedule based on your address and can even set reminders for you so you never miss a collection day.
Austin Trash Collection & Recycling App
To make waste management even more convenient, the city of Austin has developed the Austin Trash Collection & Recycling App. This tool provides a personalized waste management schedule, making it easy for residents to stay on top of their trash, recycling, and compost pickup dates.
The app not only provides schedules for regular trash pick-up, but also for recycling, compost and other curbside collections. This means all your waste management information is just a click away. The app is available for download on various mobile devices, making it a handy tool for all Austin residents.
Summary
In conclusion, managing bulk items and household waste in Austin doesn't have to be a daunting task. With services like Austin Resource Recovery and alternative options like junk removal companies, there are a variety of ways to responsibly dispose of your waste. By staying informed about collection schedules, properly separating items, and utilizing available tools like the Austin Trash Collection & Recycling App, you can ensure that your waste management needs are met efficiently and effectively.
Frequently Asked Questions
How often does Austin do bulk pickup?
Austin Resource Recovery customers receive two bulk item pickups per year. You can use the My Schedule tool to find out when your pickups will occur.
How do I pick-up tree debris in Austin?
Residents of Austin can request tree debris pick-up by calling 512-854-9433 or 512-974-2000, or dropping off debris at Mansfield Dam Park, Northeast Metropolitan Park, or Austin Water's Hornsby Bend Biosolids Management Plant.
Can you recycle milk cartons in Austin?
No, Austin does not have the necessary facilities to recycle milk cartons, so they cannot be recycled here.
As a result, we must find alternative solutions for disposal.