Is your old mattress giving you nightmares? Don't let it linger in your home like a bad dream. It's time to say goodbye and dispose of it properly. But with so many options out there, from donating to recycling to simply throwing it away, how do you know which route to take? In this article, we'll guide you through the best ways to dispose of a mattress and explain why choosing the right method matters. So grab a cup of coffee and let's dive in!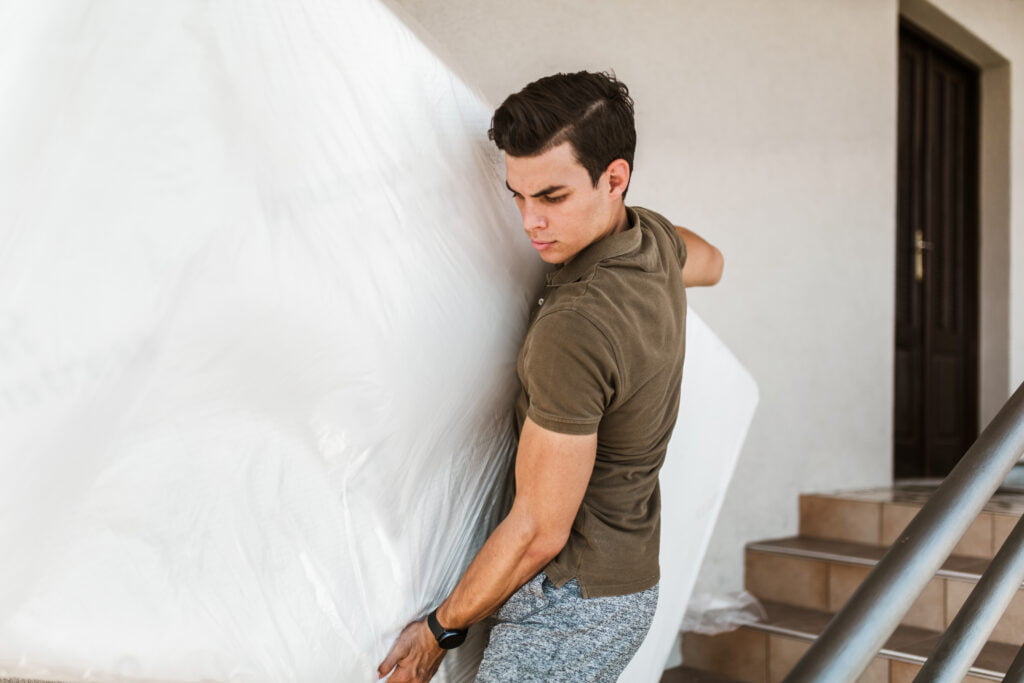 Option #1: Ex-Mattress Recycling– Curbside and In Home Pick Up Services
Ex-Mattress had humble beginnings, starting off as the founder's side hustle in 2019, and has since grown to service all of Austin and its surrounding areas. They have been a mattress disposal resource for residents of Georgetown for over 2 years now.
Ex-Mattress was created with one simple goal: to divert as many mattresses from landfills as possible. Since their inception back in January of 2021, they've recycled thousands of mattresses and box springs, and have consequently saved over 40,000 cubic feet of landfill space across the greater Austin area.
They will come to your home and pick up your old mattress and box spring, offering curbside OR in-home removal options. You can easily book and pay for your pick up here.
Items they pick up:
Mattresses
Box Springs
Couches
And more
There are many environmental benefits to recycling your mattress. Mattresses are made of materials that can take a long time to decompose, such as foam, metal, and wood. When these materials are left in a landfill, they can release harmful chemicals and greenhouse gasses into the environment. Recycling your old mattress can help reduce waste and conserve resources.
In addition to the environmental benefits, there are also economic benefits. Recycling your old mattress can create jobs and boost the local economy. Many mattress recycling programs employ people who may have difficulty finding work, such as those who are formerly incarcerated or have disabilities.
Overall, recycling your old mattress is a responsible and sustainable choice that can benefit both the environment and your community.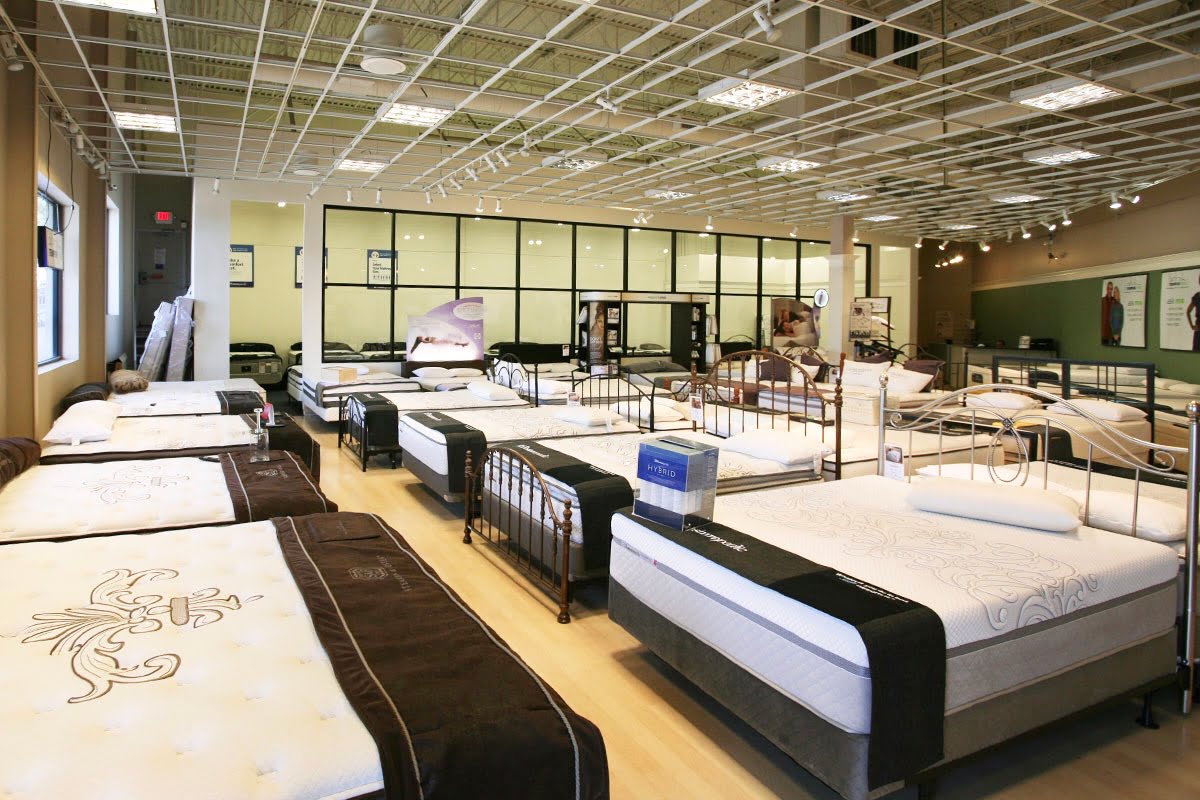 Option #2: Check with Your Mattress Retailer
If you're buying a new mattress, check with the retailer to see if they offer a mattress disposal service. Some retailers may pick up your old mattress when they deliver your new one, or they may have a partnership with a mattress recycling program. This is a convenient and hassle-free option, although it may come with a fee.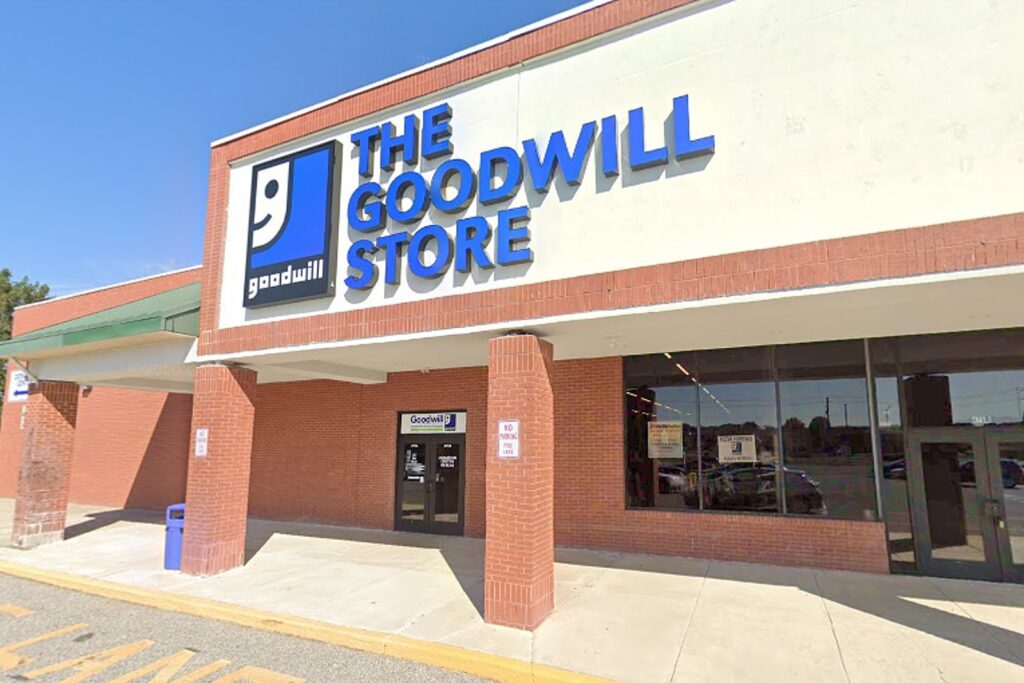 Option #3: Donate Your Mattress
If your mattress is still in good condition, consider donating it to a charity or non-profit organization. Many organizations accept gently used mattresses, such as homeless shelters, women's shelters, or refugee centers. You can also check with local churches or community groups to see if they accept mattress donations. Donating your mattress is a great way to help others while also reducing waste.
Here are some organizations in Georgetown, Texas that accept old mattresses for donation:
The Salvation Army Family Store & Donation Center: The Georgetown location of the Salvation Army Family Store & Donation Center accepts gently used mattresses for donation. They work to provide support to those in need through their thrift stores and social services programs.
The Caring Place: The Caring Place is a non-profit organization that provides assistance to families in Georgetown and surrounding areas. They accept gently used mattresses for donation, which are given to families in need through their thrift store.
Goodwill Central Texas: The Goodwill location in Georgetown accepts gently used mattresses for donation as well. Goodwill is a non-profit organization that provides job training and employment services, as well as support to people with disabilities or other barriers to employment.
It's important to note that some organizations may have specific guidelines or restrictions for mattress donations, such as only accepting certain sizes or requiring that the mattress be in good condition. It's a good idea to check with the organization beforehand to ensure that your mattress meets their donation requirements.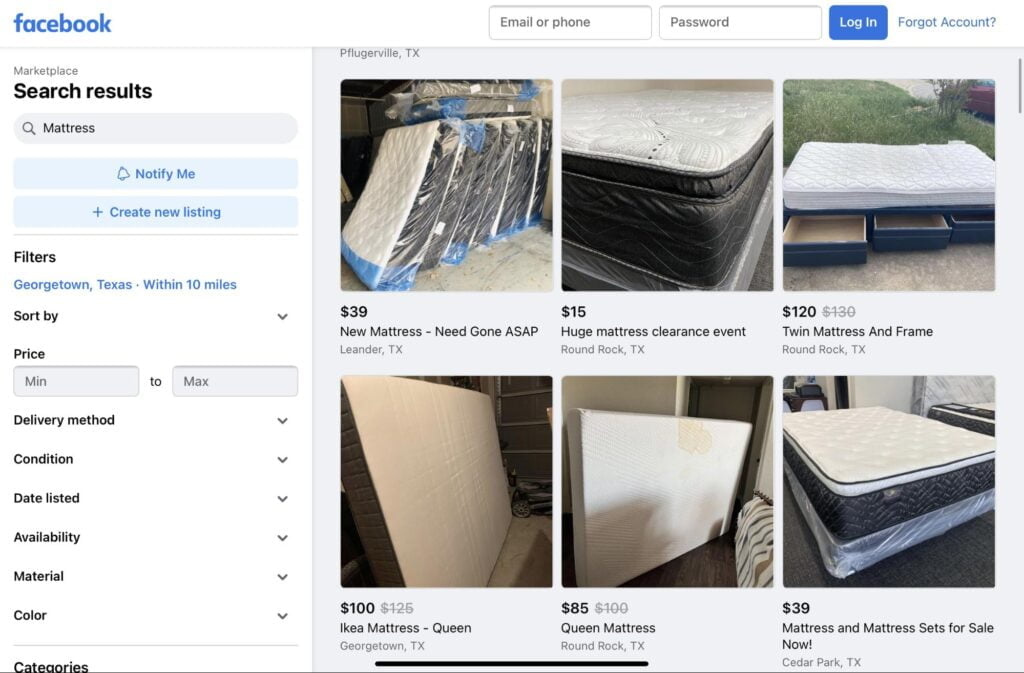 Option #4: Sell Your Mattress
Feeling entrepreneurial? If you don't want to donate your mattress for free, you can also try selling it. Online marketplaces like Craigslist or Facebook Marketplace are great options for selling used mattresses. Here are some tips on how to increase your chances of successfully selling your mattress on these sites:
Clean your mattress: Before taking pictures and listing your mattress, make sure to clean it thoroughly. This will make it look more appealing to potential buyers.
Take good photos: Take clear and well-lit photos of your mattress from different angles, including the top, bottom, and sides. Make sure to capture any unique features or flaws, so buyers know exactly what they're getting.
Write a detailed description: In your listing, provide a detailed description of your mattress, including its size, brand, age, and any unique features. Be honest about any wear and tear or damage.
Set a fair price: Do some research on the current market value of mattresses similar to yours. Set a fair price that reflects the condition of your mattress.
Be responsive: Respond to inquiries from potential buyers in a timely and friendly manner. Answer any questions they may have about your mattress and be open to negotiating the price.
Arrange for pickup or delivery: Once you've found a buyer, arrange for pickup or delivery of the mattress. Make sure to agree on a time and place that is convenient for both of you.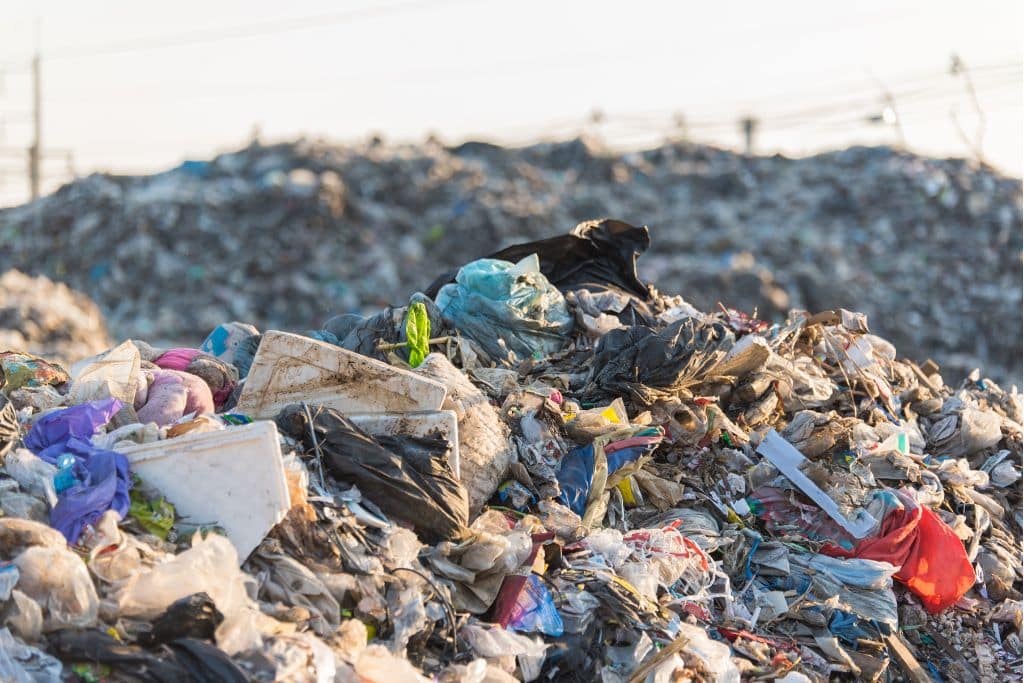 Option #5: Dispose of Your Mattress in a Landfill
If none of the above options work for you, you can dispose of your mattress at a landfill or transfer station. The city of Georgetown offers a bulky waste pickup service, which includes the disposal of mattresses. Residents can request a special bulky waste collection four times per year by calling Texas Disposal Systems at 512-930-1715. However, throwing away your old mattress should be a last resort, as landfills contribute to environmental pollution and may harm public health. When disposing of your mattress, make sure to follow local regulations and guidelines, such as wrapping the mattress in plastic to prevent the spread of bed bugs.
Overall, when it comes to getting rid of a mattress in Georgetown, you have many good options at your disposal. However, if you're of the same opinion as us and want to do your part in reducing waste and conserving resources, you'll likely choose to go down the route of recycling. And if you're looking for a convenient, affordable, and eco-friendly solution for mattress disposal in Georgetown, then simply book your pickup with Ex-Mattress here. Whatever method you choose, make sure to dispose of your mattress responsibly. Say goodbye to your old, saggy bed and hello to a better night's sleep!