Are you grappling with how to dispose of a mattress in Austin? You're in luck! At Ex-Mattress, we get it—saying goodbye to your old mattress is more difficult than it seems at first glance. But fear not, we're here to make mattress disposal as easy on you and the planet as possible.
The Mattress Dilemma
Understanding the Impact
Imagine this: 20 million mattresses are thrown away each year in the U.S., and sadly, many end up in landfills. What a waste, right? Your mattress may have more life in it, and we're here to share expert tips to give your mattress a new lease on life. In this post, we'll explore your options for hassle-free mattress disposal in Austin.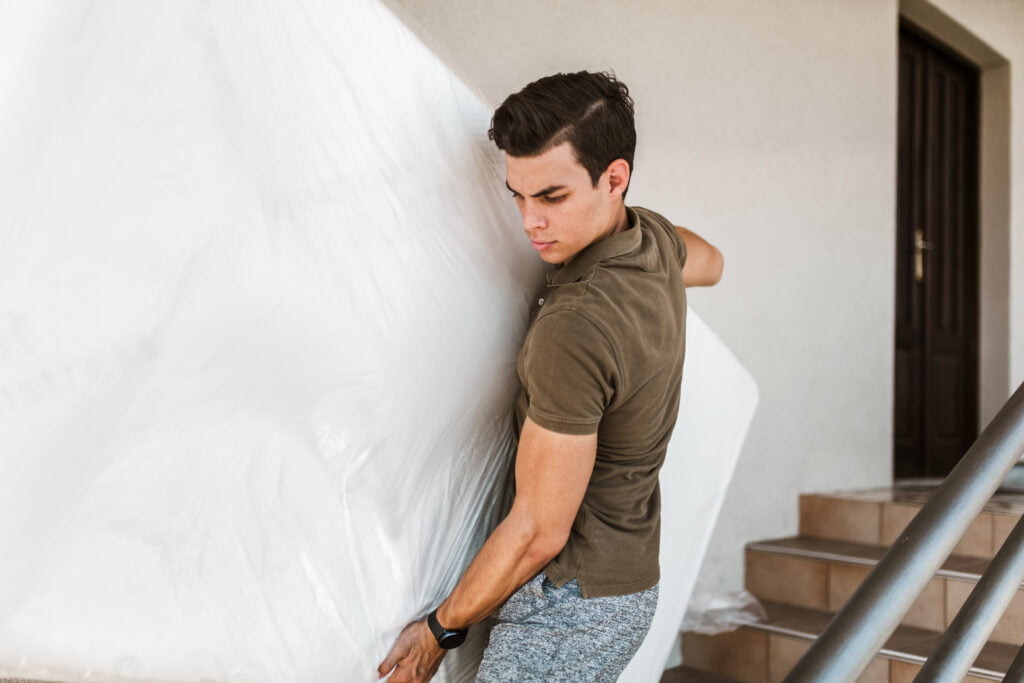 Option #1: Ex-Mattress – Austin Mattress Recycling
One Small Step for You, One Giant Leap for Mattress Kind
What's included?
🛏️ Full Suite Care: Includes mattress, box spring, and bed frame removal.
🚀 Immediate Relief: Experience same-day, hassle-free removal.
🛠️ All-Inclusive Service: We handle disassembly and removal.
🏡 Hassle-Free Pickup: No need to be home, we've got it covered.
🌍 Landfill Diversion: Actively reducing Austin's landfill burden.
Austin residents, our mattress drop-off @ 1915 Kramer Ln is the ideal solution. Join us in our commitment to diverting mattresses from local landfills.
Call or text us at (512) 537-9270. We're here to help!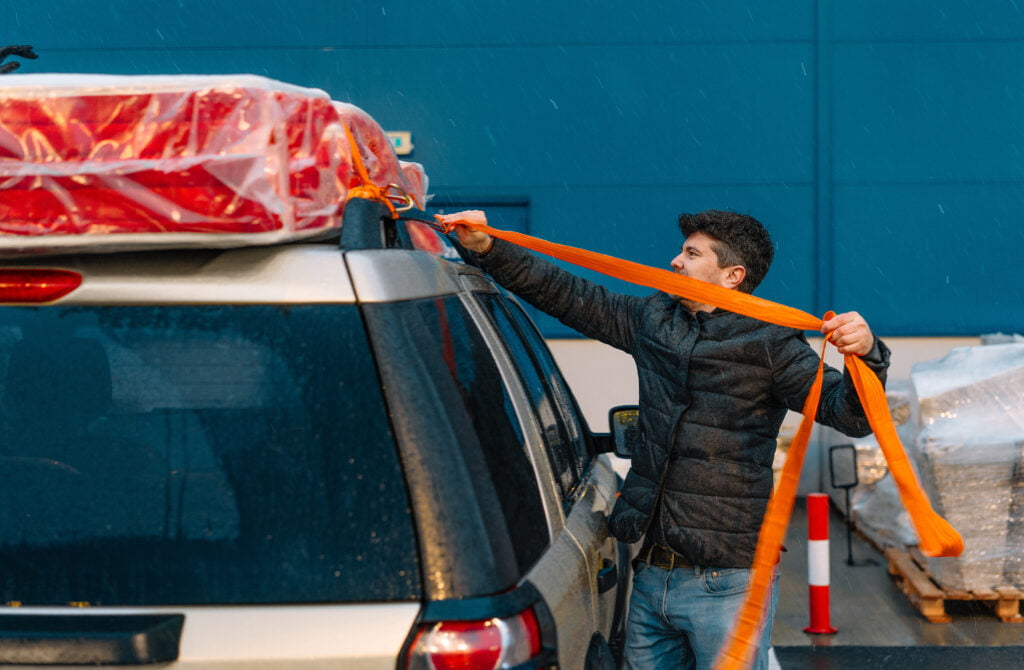 Option #2: Asher Field Mattress Donation in Austin
Attention Austin residents: Asher Field will resume accepting mattress drop-offs on Monday, the 27th.
In the heart of Austin, nestled at 1915 Kramer Ln, lies a haven for gently used mattresses looking for a second lease on life – Asher Field. This gem in the Austin community offers a unique, heartwarming solution for those looking to part with their mattresses responsibly. Embracing the ethos of sustainability and community, Asher Field extends an invitation to residents to drop off their well-loved mattresses at any time, any day of the week.
Imagine the convenience of a 24/7 drop-off service, where you can swing by at your leisure. For those who prefer to leave their donations outside the store, Asher Field kindly requests that mattresses be wrapped in plastic, ensuring their protection and readiness for the next lucky owner.
Donating at Asher Field isn't just about decluttering; it's an act of kindness, contributing to a cycle of positivity in the community. Your mattress, once a silent witness to your dreams, now stands to offer comfort and a better night's sleep to someone else. It's a simple yet profound gesture that goes beyond mere disposal – it's about making a difference, one mattress at a time.
---
There are several Austin nonprofits that accept gently used mattress donations, including The Salvation Army, Austin Furniture Bank, and Austin Habitat for Humanity ReStore. Let's take a closer look at these options.
The Salvation Army
The Salvation Army typically accepts gently-used mattresses that are less than five years old. Your mattress donation not only helps those in need, but also supports their numerous community programs.
Donating to The Salvation Army is easy. They offer convenient pick-up services for larger items like mattresses. All you need to do is call 1-800-SA-TRUCK (1-800-728-7825) and arrange a pickup. It's a simple process that makes a big difference in your community.
Austin Furniture Bank
Another great place to donate your old mattress is Austin Furniture Bank. This non-profit organization collects gently used furniture and household items to provide furnishings for families in need. Your donation could help furnish homes for families in crisis situations.
The Austin Furniture Bank accepts a range of items for donation, including mattresses. They also provide a pick-up service, making it easy to donate larger items. So why not consider giving your mattress a new home, while making a difference in your community?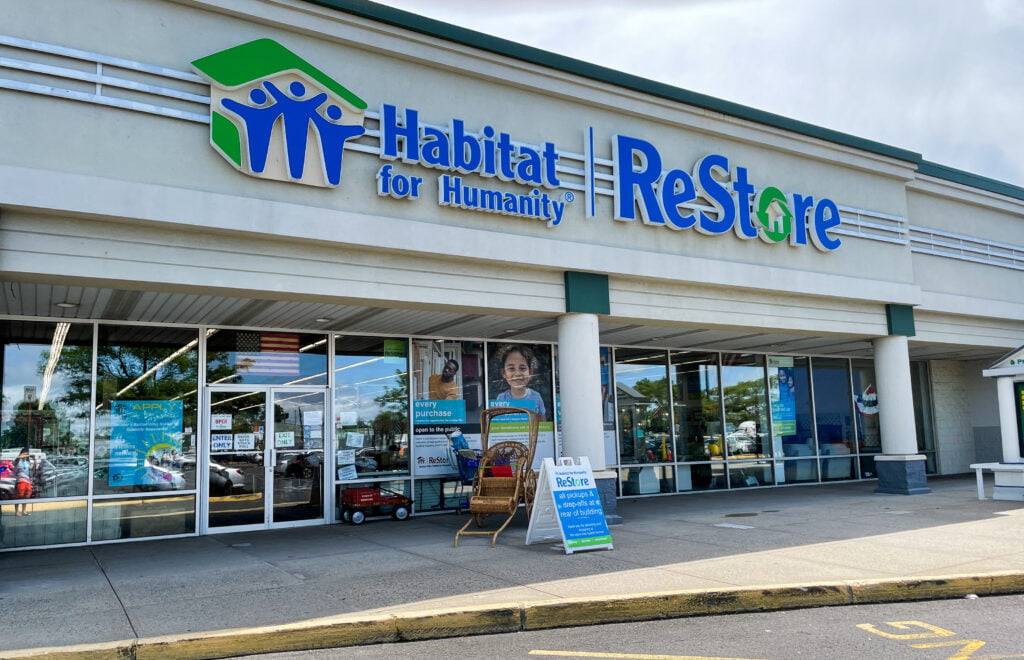 Are you looking to declutter your home and make a positive impact on your community? The ReStore is the place to start. Their mission is simple yet impactful: they thrive on donations to keep valuable, reusable items from ending up in landfills and to provide low-cost home improvement and repair items to your neighbors. When you choose to donate furniture to them, you're not only giving your unwanted items a second life but also supporting their nonprofit thrift store's cause.
Why Choose The ReStore for Your Furniture Donations?
At The ReStore, they believe in the power of giving back. When you donate furniture to them, you're contributing to a sustainable approach that benefits both the environment and those in need. Plus, your donation helps fund their community initiatives, making your contribution go a long way.
What They Don't Accept
While they appreciate all donations, there are a few items they cannot accept, as they might be unsafe or create additional expenses for their nonprofit thrift store. Please refrain from donating:
Bulky office furniture and cubicles
Baby furniture
Used mattresses (Ex-Mattress does though)
Soiled or broken furniture that isn't fit for resale
Ways to Donate
Donation Drop-off: Locate your nearest ReStore location in South Austin, Northwest Austin, or San Marcos. ReStores are open daily to accept material donations. Please note that the donation drive closes one hour before the ReStore's daily closing time. Drop-off hours are as follows:
Monday – Saturday: 9:00 am – 6:00 pm
Sunday: 11:00 am – 5:00 pm
Pick-up Service: The ReStore provides a free, limited pick-up service for substantial donations in the Austin and San Marcos areas. For more information or to schedule a pick-up, please call 512-472-8788 ext. 214 or fill out their online request form.
Austin Resource Recovery
The Austin Resource Recovery program partners with local charities to provide mattresses to those in need, including individuals and families who have recently transitioned out of homelessness. Before donating your mattress, it's important to make sure that it's in good condition and free of any pests like bed bugs or mites. Be sure to clean it thoroughly and check for any signs of infestation before dropping it off.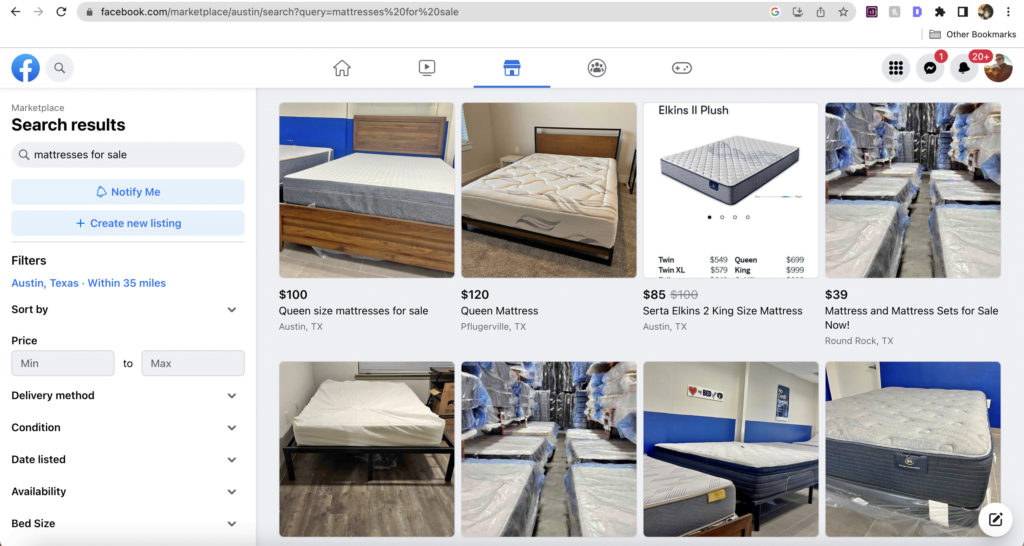 Option #3: Facebook Marketplace – Austin, TX
Maybe you're not quite ready to part with your mattress for free or maybe it's in such good condition that it still holds some value. In that case, consider selling or giving it away online. This can be a win-win situation where you make a bit of money (or at least ensure that the mattress goes to someone who needs it), and the mattress gets a new lease on life instead of ending up in a landfill.
Facebook Marketplace is a great platform for selling used items, including mattresses. With a vast user base, it increases the chances of your listing being seen by a potential buyer.
When listing a mattress on Facebook Marketplace, it's important to include clear photos, as well as information about the size, age, and condition of your mattress. A detailed description can make your listing more appealing and increase your chances of selling the mattress.
There are several online platforms where you can give away or sell your used mattress, such as:
Facebook Marketplace

Craigslist

Freecycle Network

Buy Nothing
Option #4: Craigslist – Austin, TX
Craigslist is another great platform for selling used items. Much like Facebook Marketplace, it allows you to reach a wide audience, increasing your chances of finding a buyer for your used mattress. To increase your chances of a sale, make sure to set an appropriate price and be open to negotiations.
With the right strategy, you can turn your old mattress into cash in no time.
Pro tip: Time your mattress listing for a Friday afternoon or evening when people are planning out their weekend garage sale activities.
Freebie Alerts and Buy Nothing
If you'd prefer to give away your mattress, consider using online giveaway groups like Freebie Alerts and Buy Nothing. These platforms allow you to post items that you're willing to give away for free.
While you won't make any money from giving away your mattress, you'll be ensuring that it gets a second chance and doesn't end up in a landfill. Plus, you'll be helping someone in need – a win-win situation.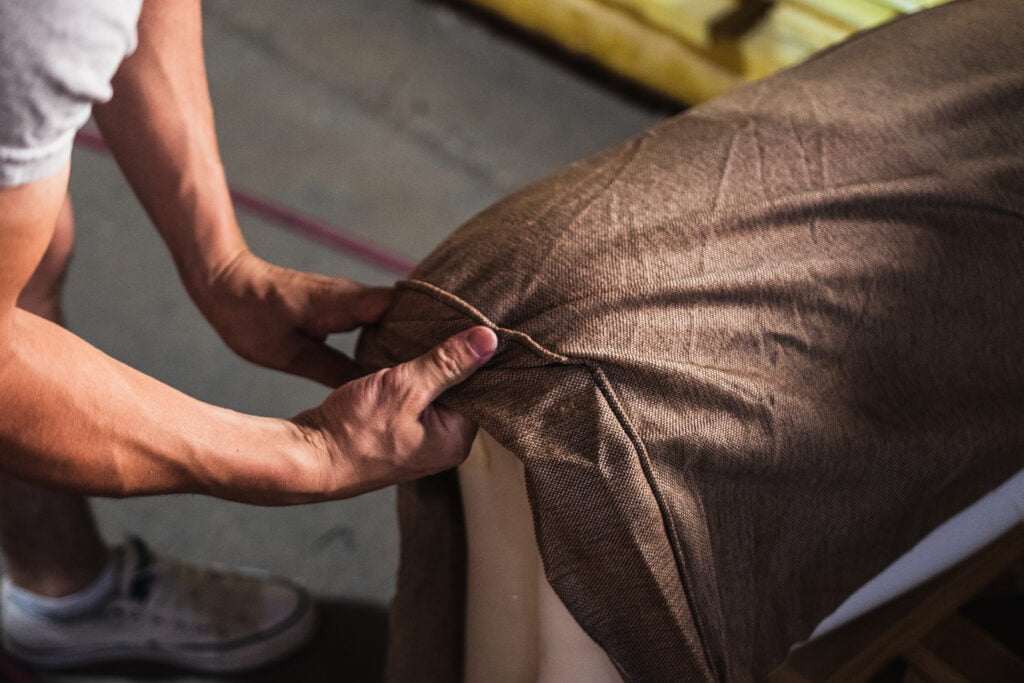 Option #5: DIY Mattress Disposal in Austin
If you're feeling particularly adventurous – or environmentally conscious – you might consider recycling mattresses, especially your old mattress. DIY mattress recycling can be a fun project, and it's an excellent way to ensure that as much of your mattress as possible is kept out of the landfill.
The process involves taking apart your mattress and separating its various components – metal springs, foam, wooden frames, and fabrics. These materials can then be repurposed or recycled, ensuring minimal waste. Let's take a closer look at how this process works.
Taking Apart the Mattress
The first step in DIY mattress recycling is taking apart the mattress. This can be a little tricky, but with some patience and the right tools, it's definitely doable. You'll need to remove the fabric cover, cut the foam, and extract the metal springs.
It's a project that requires some time and effort, but it's also a great way to learn more about the materials that make up a mattress and how they can be reused. Plus, you'll be doing your part for the environment.
Repurposing Materials
Once you've taken your mattress and box spring apart, you'll be left with a variety of materials that can be repurposed. Metal springs, foam, wooden frames, and fabrics all have potential uses.
From insulation and oil filters to yarn, textiles, and even art, the materials from your old mattress can find new life in a variety of ways. A quick search on platforms like Pinterest can provide a wealth of creative ideas for repurposing these materials.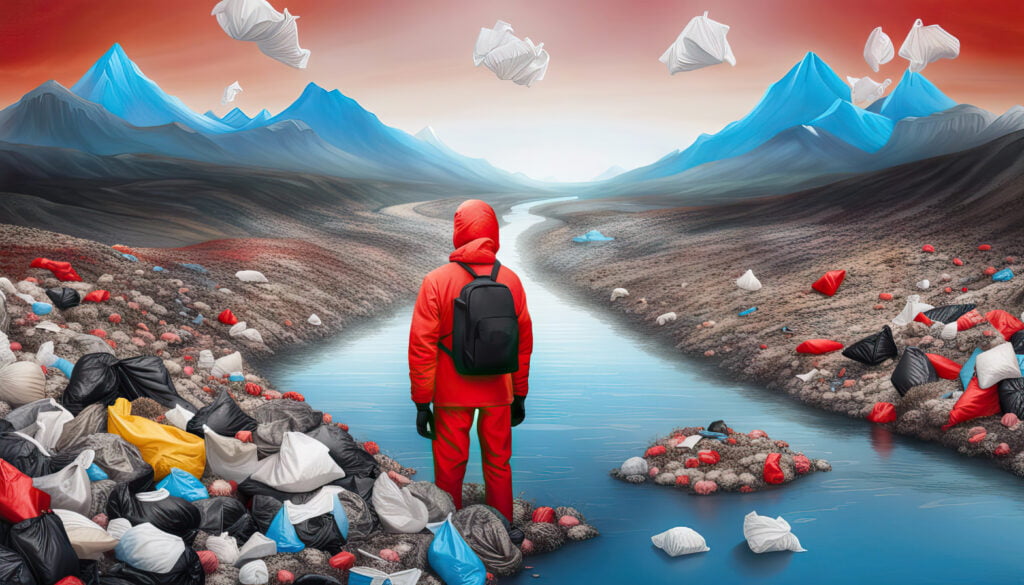 Option #6: Austin Landfill Drop-off
Why Landfilling Should Be Your Plan Z
https://www.traviscountytx.gov/tnr/environmental-quality/conserve/waste-drop-off-locator
If you've exhausted all other options, you might consider landfill disposal for your mattress. However, it's important to remember that this should be a last resort. Each year, 20 million mattresses end up in landfills, taking up valuable space and releasing hazardous chemicals into the environment.
Austin has several landfills that accept mattresses for a fee, but before you take this route, be aware of local ordinances and proper wrapping procedures. It's also worth noting that some landfills have restrictions on the types of mattresses they accept, so it's always a good idea to check with the landfill before you go.
Austin Landfills
There are a few options if you decide to dispose of your mattress in a landfill. Austin has several landfills:
TDS Austin landfill

Waste Management's Austin Community Landfill

Travis County Landfill
Option #7: Austin Bulk Pick Up
If you're considering the landfill option, you might want to look into Austin's bulk trash pickup service or recycling centers. This service, offered by Austin Resource Recovery, allows Austin Resource Recovery customers to have their bulk items collected twice annually at local recycling centers.
To utilize this service, simply place your mattress on the curb no earlier than 6 pm the day before your scheduled pickup and no later than 5:30 am on the day of your pickup. Make sure the mattress is free of any pests or wrapped in plastic if there is an infestation.
Key Takeaways
In Austin, you have a wealth of options for disposing of an old mattress. Whether you choose to use a professional disposal service, donate your mattress to a local charity, sell or give it away online, or recycle it yourself, there's a solution that suits your needs and helps minimize environmental impact.
Remember, the goal is to keep your mattress out of Austin landfills. By choosing an eco-friendly disposal method, you're not just getting rid of an old mattress – you're also contributing to a greener Austin.
Frequently Asked Questions
How do you get rid of an old mattress?
Donate your old mattress to non-profit organizations like Goodwill, Habitat for Humanity, or St. Vincent de Paul, as many retailers partner with mattress recycling programs and accept donations.
These organizations can help you find a new home for your mattress, and you can feel good knowing that you are helping someone in need.
How much does it cost to dispose of a mattress?
The cost of mattress disposal can vary based on your needs and preferences. At Ex-Mattress, we offer a tiered pricing structure designed to accommodate different disposal requirements:
Mattress-Only Pickup: If you're looking to dispose of just a mattress, our rate is $95 per pickup. This includes our swift, same-day service that doesn't require you to be home.
Standard Pickup: For those needing to discard both a mattress and box spring, we provide this service for $115 per pickup. This also comes with the convenience of same-day pickup and eco-friendly disposal.
Full Package Pickup: If you're looking to clear out a complete set — including a mattress, box spring, and bed frame — our comprehensive service is priced at $145 per pickup. We take care of the dismantling and ensure all parts are responsibly recycled or disposed of.
For self-service drop-off options:
Mattress-Only Drop-Off: Just have a mattress to drop off? We charge only $35 for this service, providing an efficient and eco-conscious way to dispose of your mattress.
Standard Drop-Off: This service includes the disposal of both a mattress and box spring, with a convenient rate of $55.
Full Package Drop-Off: A full disposal service for your mattress, box spring, and bed frame is available for $85 when you prefer to drop off at our central Austin location.
We strive to not only provide cost-effective solutions but also to ensure that your mattress disposal process is as easy and environmentally friendly as possible. Let us help you reclaim your space and peace of mind.
How much is the Austin dump?
The Austin dump charges a minimum fee of $110 for up to 3 cubic yards.
Is Styrofoam recyclable in Austin?
Yes, Styrofoam is recyclable in Austin. It is accepted as part of the single-stream recycling process, though packing peanuts are not. The city also offers free drop-off for recycling.
Where can I dispose of a mattress in Austin?
If you want to recycle your mattress, call or text Ex-Mattress at (512) 537-9270. You can also book online to schedule a mattress pickup in Austin.
What's the cheapest way to get rid of a mattress?
Mattress donation, giveaways, and city-sponsored bulk collection Austin pickups are all free ways to dispose of old mattresses.
How do you get rid of a box spring in Austin?
Ex-Mattress Recycling is by far the most convenient & cost-effective way to dispose of a box spring in Austin, TX. Residents can schedule mattress and box spring removal and feel great about not contributing to landfill waste.
How do I get rid of bulk trash in Austin?
Place bulk items at the curb in front of your house by 5:30 a.m. on the first day of your scheduled collection week.
How are mattresses recycled?
In most cases, we'll start by separating the fabric, foam, metal, and wood. The foam, wadding, fabric, and latex components can be repurposed for carpet underlay, stuffing for pillows, or reupholstering furniture. The metal springs in mattresses can be melted down and reused in anything from appliances to vehicles.
Can you throw a mattress in the dumpster Austin?
In Austin, it is generally not allowed to dispose of a mattress in a regular dumpster. Most dumpster rental companies and waste management services have specific guidelines and restrictions regarding what can be placed in their dumpsters. Mattresses are often considered bulky items and may require alternative disposal methods to ensure proper handling and recycling.
How do I dispose of an old bed?
When it comes to disposing of an old bed, you have a few options:
Donation: If your old bed is still in good condition, consider donating it to a local charity, shelter, or thrift store. They may have specific requirements or pickup services available.
Recycling: Some mattress recycling facilities or recycling centers accept old beds. They can dismantle the bed, separate the different materials, and recycle them appropriately. Check with local recycling facilities to see if they accept mattresses.
Bulk Waste Collection: Many municipalities offer bulk waste collection services where you can schedule a pickup for large items like mattresses. Contact your local waste management or sanitation department to inquire about the specific procedures and guidelines for bulk waste disposal in your area.
How do I dispose of furniture in Austin?
To dispose of furniture in Austin, you have a few options available:
Donation: If your furniture is still in good condition, consider donating it to local charities, nonprofit organizations, or thrift stores. They may offer pickup services or have designated drop-off locations.
Sell or Give Away: You can sell or give away your furniture using online platforms or community forums. Websites like Craigslist, Facebook Marketplace, or Freecycle can help you connect with potential buyers or people in need.
Bulk Collection: Austin offers bulk collection services for large items like furniture. Check the guidelines and schedules provided by the Austin Resource Recovery to arrange a pickup.
Recycling: Some materials in furniture, such as metal or wood, can be recycled. Contact local recycling centers or waste management facilities to inquire about furniture recycling options.
Remember to check the specific requirements provided by the City of Austin or contact Austin Resource Recovery for the most accurate and up-to-date information on furniture disposal methods in your area.