Ever wondered if your old mattress can serve a greater purpose than just taking up space in a landfill? You're not alone! Many people are looking for ways to donate or dispose of their mattresses and box springs. In this article, we'll answer the question, "does Salvation Army take mattresses and box springs?" and explore options, including the Salvation Army's policies, alternative donation centers, and recycling programs, to help you make an informed decision.
Key Takeaways
The Salvation Army's mattress and box spring donation policy varies by location, so contact your local branch for details.

Alternative donation centers include Habitat for Humanity, Asher Field Furniture Store, Furniture Bank Association of America and mattress recycling programs.

Before donating a used mattress make sure it is clean and free from bed bugs. Other disposal options include trash services or renting a dumpster.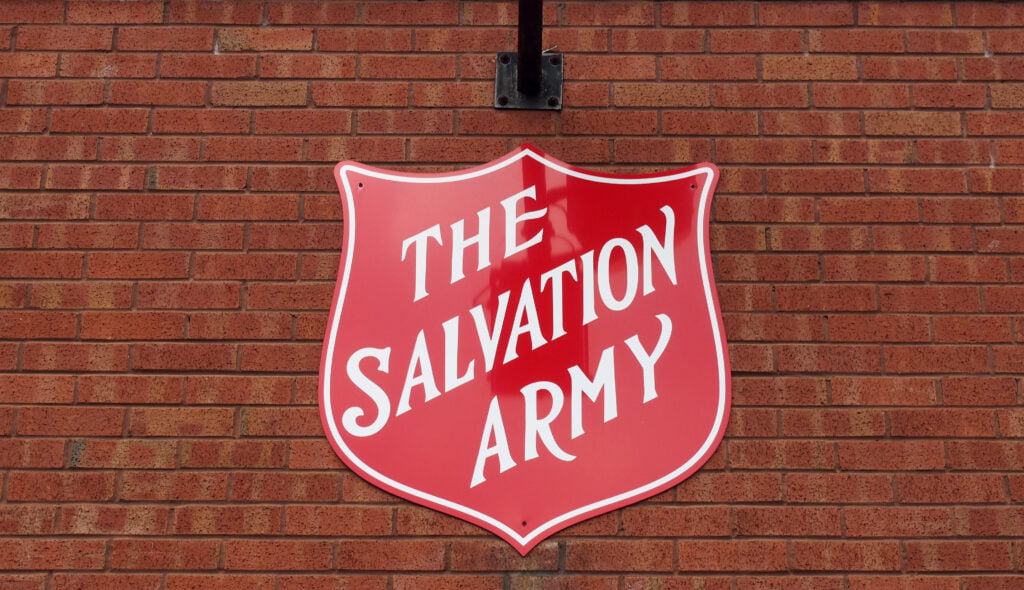 The Salvation Army Mattress Donation Policy
Yes, The Salvation Army typically accepts mattress donations, but it's important to note that their guidelines vary depending on your local branch and the condition of your mattress. Below are some guidelines to consider when donating a mattress to The Salvation Army:
🛏️ Mattress Condition: The Salvation Army accepts mattresses that are in excellent condition. Mattresses should be free from major stains, tears, and odors.
📅 Age: Some Salvation Army locations may have restrictions on the age of mattresses they accept. They often prefer relatively newer mattresses that are still in good condition.
📦 Box Springs: In some cases, they may also accept box springs along with mattresses. Confirm this with your local branch.
☎️ Contact Local Branch: Contact your local Salvation Army branch or visit their website to confirm their specific guidelines and whether they are currently accepting mattress donations. Guidelines may vary from one location to another.
🧾 Donation Receipt: When you donate your mattress, ask for a donation receipt. This may be useful for tax purposes, as donations to charitable organizations like The Salvation Army are often tax-deductible.
1-800-SA-TRUCK (1-800-728-7825)
The Salvation Army near you offers a convenient free pickup service, along with online scheduling, to help you donate your old mattress when you get a new one. So, does the Salvation Army take mattresses? The answer is yes, depending on the condition of your mattress.
To find out if your local Salvation Army accepts mattress donations, the best course of action is to visit their website and use the location search tool to find the contact details for the nearest branch. Gather all the necessary information about mattress donations first. Once you have the information, then call or email them to confirm their policies.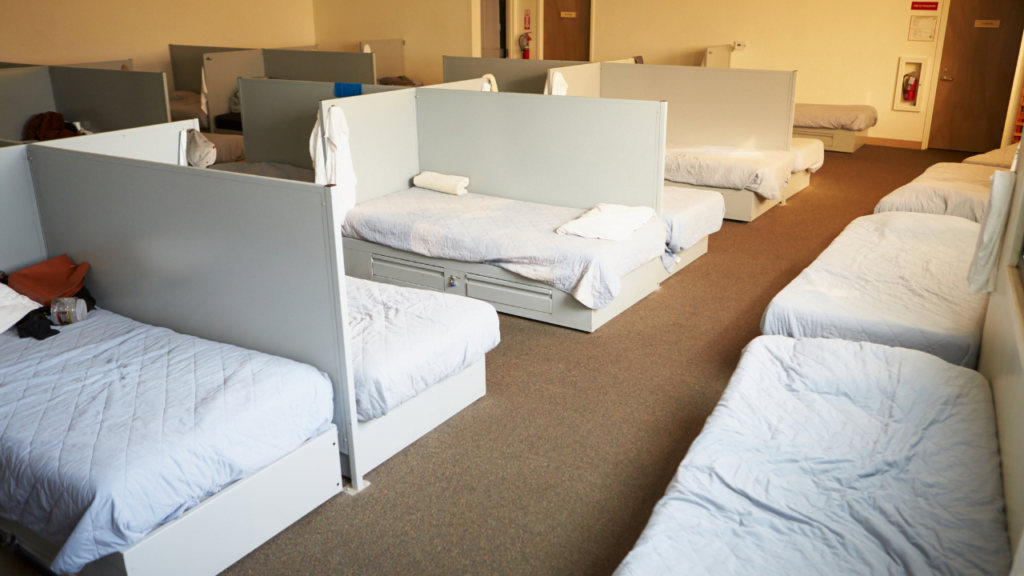 Alternative Mattress Donation Centers
If the Salvation Army doesn't accept your mattress, don't worry! There are several other options available for donating your old mattress and box spring. In the following sections, we'll discuss alternative donation centers, such as Habitat for Humanity, local shelters and charities, and the Furniture Bank Association of America, which may be able to accept your mattress donation.
Habitat for Humanity
Habitat for Humanity is a global nonprofit organization that works in local communities across the United States and around 70 countries, partnering with people to assist in the construction or improvement of a place they can call home, ensuring a good night's sleep. One of their initiatives is the ReStore, one of the thrift stores that accepts mattress donations.
By donating your mattress to Habitat for Humanity, you help provide a comfortable and safe sleeping environment for those in need, ensuring they get a good night's sleep. This not only benefits the community, but also promotes a sustainable future for everyone.
To donate your mattress to Habitat for Humanity, simply contact your local ReStore and check if they accept mattress donations. They may offer free pickup or provide details on how to schedule a drop-off.
Local Shelters and Charities
Local shelters and charities are another great option for donating your old mattress. These organizations typically accept donations of furniture, clothing, and other household items, including used mattresses. Before donating your mattress to a local shelter or charity, make sure it is clean, in good condition, and free from bugs. This ensures that the mattress can be put to good use, providing comfort and support to someone in need.
If you're unsure where to donate your mattress, Donationtown.org is a helpful resource for finding a local donation center near you. Simply enter your location, and the site will provide a list of nearby organizations that may be able to accept your mattress.
Furniture Bank Association
The Furniture Bank Association of America and Furniture Banks Across America are organizations that accept mattress donations to assist individuals in need. Furniture banks collect gently used furniture, including mattresses, and distribute them either free of charge or at a discounted rate to those in need.
Furniture Banks Across America is a charitable organization that provides low or no-cost furniture, such as coffee tables and desks, to those in need, making it a great alternative to the Salvation Army for mattress donations.
If you're considering donating your mattress to a furniture bank, check if they offer free pickup for mattress removal. Some furniture banks, like the Furniture Bank Association of America, provide free pickup if you reside within 20 miles of the store's location.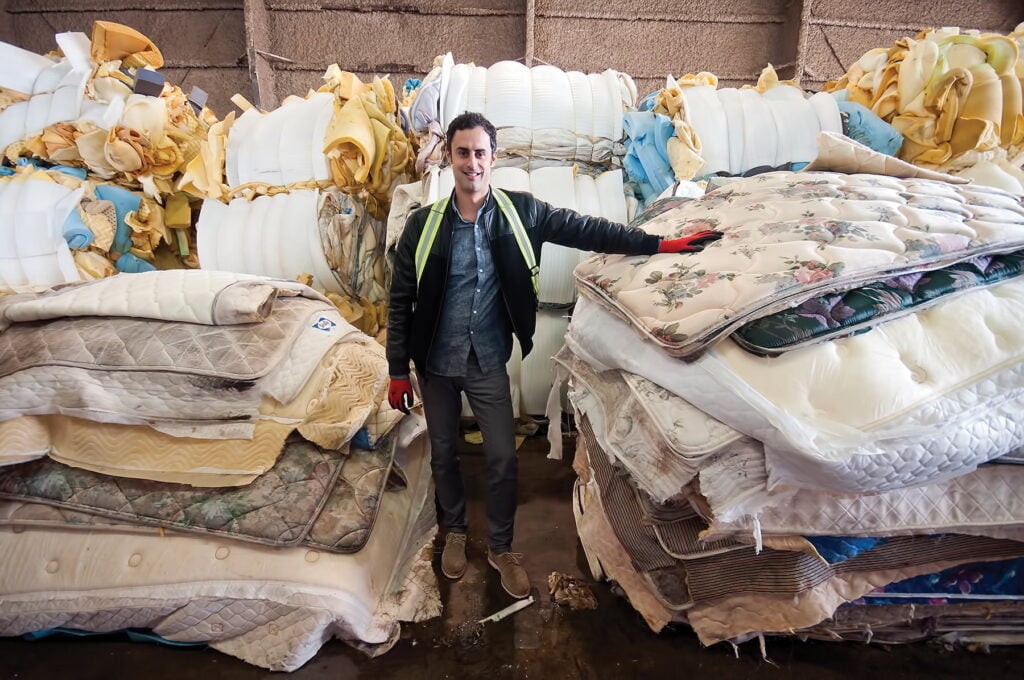 Mattress Recycling Programs
If donating your mattress isn't an option, consider mattress recycling programs that offer eco-friendly pickup and disposal solutions, such as Ex-Mattress. By recycling your old mattress, you help reduce the amount of waste that goes into landfills, as up to 75 percent of the mattress can be repurposed into other products.
Recycling mattresses is not only beneficial for the environment, but also for public safety. Mattresses decompose slowly in landfills and can absorb hazardous chemicals, creating a fire hazard. By choosing a mattress recycling program, you contribute to a cleaner environment.
Some resources to help you find recycling options near you include Bye Bye Mattress and Earth 911. These platforms provide information about recycling centers in your area, making it easy for you to recycle your old mattress responsibly.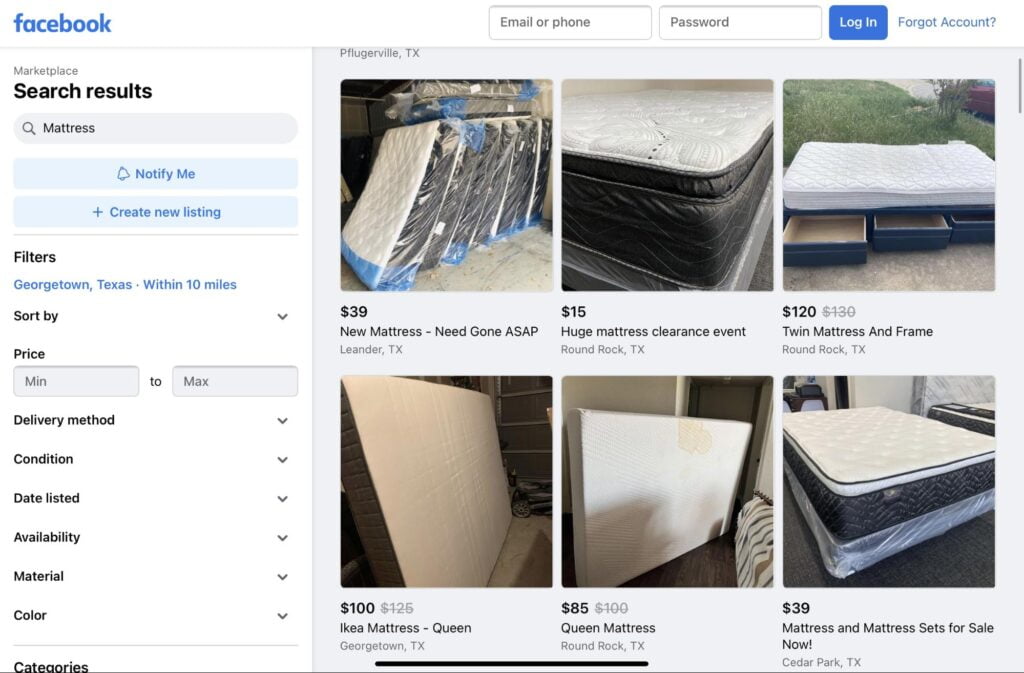 Selling or Giving Away Your Mattress Online
If you're not interested in donating your old mattress or recycling it, another option is to sell or give it away online. Social media platforms like Facebook and Nextdoor, as well as classified ads like Craigslist, can help you connect with potential buyers or recipients who may be interested in your old mattress. Using online platforms to sell or give away your mattress offers the following benefits:
Reach a larger audience, increasing the chances of finding someone who needs it

Convenience of posting an ad from the comfort of your home

Arrange for pickup or drop-off at a time that suits you
When creating an ad for your mattress, be sure to include clear photos, an accurate description of its condition, and any additional details that may be relevant, such as the type of mattress, size, and brand. This will help potential buyers or recipients make an informed decision and ensure a smooth transaction.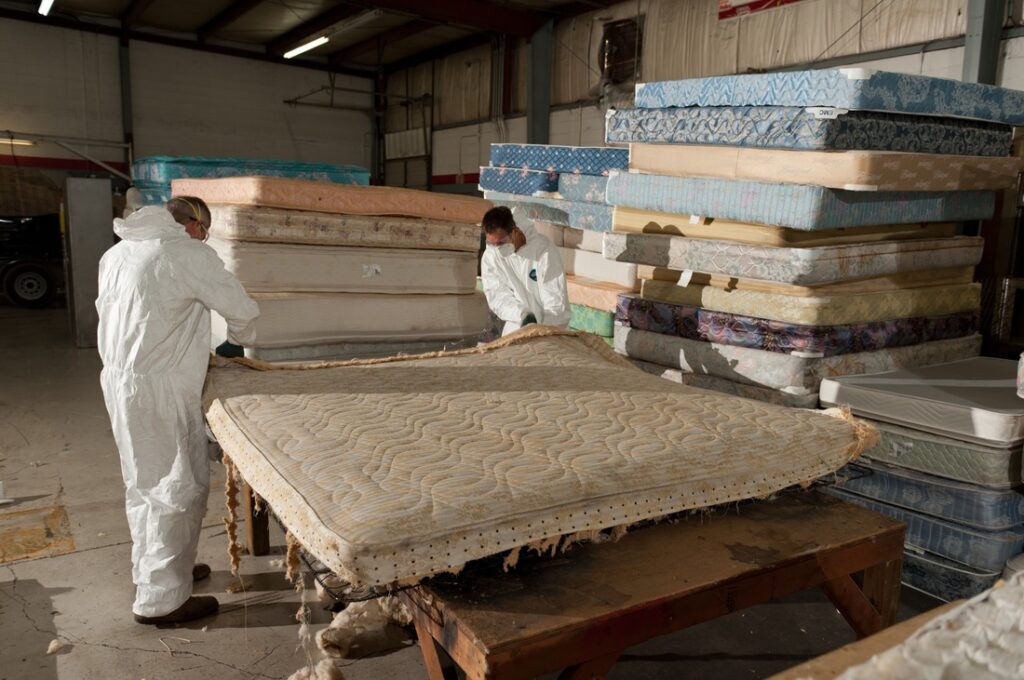 Proper Mattress Disposal Options
If none of the above options work for you, proper mattress disposal is essential to ensure your old mattress doesn't harm the environment. Some disposal options to consider include:
Local trash services

Landfills

Municipality recycling centers

Mattress removal services

Renting a dumpster
Each of these options has its own benefits and drawbacks, so it's important to choose the one that best suits your needs and circumstances.
For example, if your local trash service accepts mattresses, this may be the most convenient option for you. However, if they don't, you might need to consider renting a dumpster or hiring a junk removal service.
Regardless of the disposal method you choose, it's crucial to dispose of your mattress responsibly and in accordance with local regulations. This will help minimize the environmental impact and ensure that your old mattress doesn't end up posing a threat to public safety or the environment.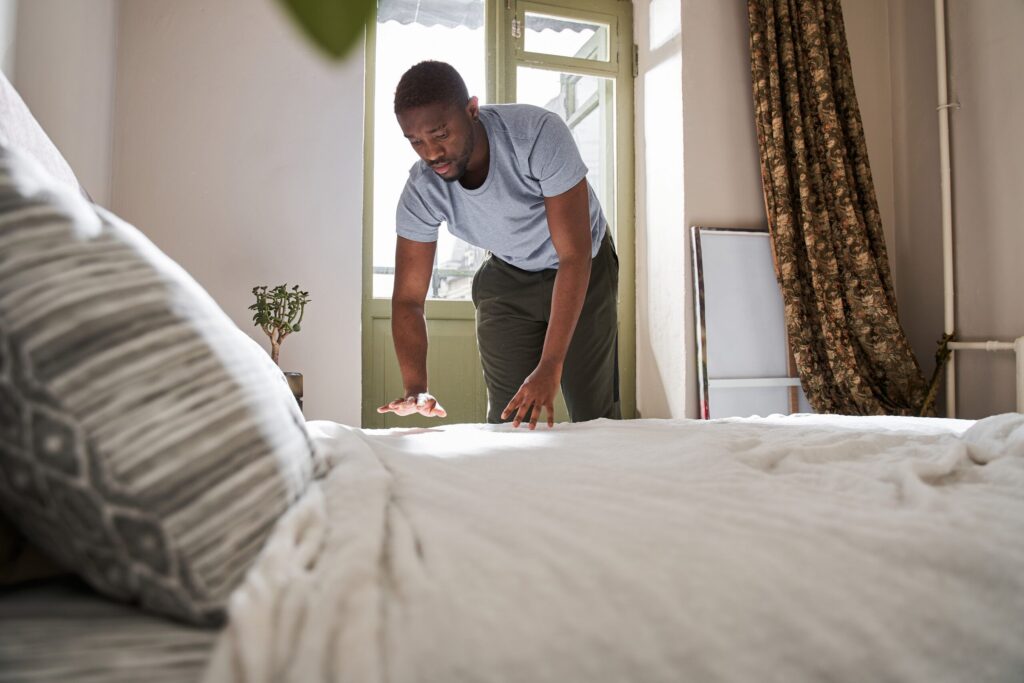 How to Determine If Your Mattress Is Suitable for Donation
Before attempting to donate your mattress, it's essential to determine if it's suitable for donation. Check for the following issues, as they can render a mattress unusable and unsuitable for donation:
Bed bugs

Stains

Tears

Holes
If you have a box spring mattress, ensure it has a proper fabric cover and an unbroken frame before considering it for donation. A mattress in good condition not only increases the chances of it being accepted by a donation center, but also ensures it will provide a comfortable and supportive sleep for its new owner.
If your mattress is not suitable for donation, don't be discouraged. There are still several responsible disposal options available, as discussed earlier in this blog post.
Summary
In conclusion, there are various options for donating or responsibly disposing of your old mattress and box spring, including the Salvation Army, alternative donation centers, mattress recycling programs, and even online selling platforms. By choosing the right option for your situation and ensuring your mattress is in suitable condition, you can make a positive impact on the environment and help someone in need enjoy a good night's sleep.
Frequently Asked Questions
Does The Salvation Army take mattresses near me?
Does The Salvation Army take box springs?
How do I get rid of a box spring and mattress?
To get rid of your box spring and mattress, you can contact your city waste department, take it to the landfill yourself, recycle it, repurpose it, or hire a service.
Each of these options has its own advantages and disadvantages. For example, if you contact your city waste department, they may be able to pick up the mattress and box spring for free.
What can you do with an old mattress?
Donate your old mattress to a charity or thrift store to give it a new life and help someone in need.
Does The Salvation Army take bedding?
Yes, the Salvation Army accepts various household goods, including bedspreads, blankets, curtains, pillows, towels and rugs. You can donate these items either by dropping them off, scheduling a free pick-up, or visiting your nearest Salvation Army Thrift Store.
Where can I donate window blinds near me?
Donate your window blinds to churches, women's shelters, children's homes, Goodwill, The Salvation Army or Habitat for Humanity near you.
Does The Salvation Army accept all mattress donations?
The Salvation Army accepts mattress donations on a case-by-case basis, and the decision is based on factors such as condition and local regulations.