Proper waste disposal is crucial to maintaining a clean and healthy environment. In Austin, residents have access to various waste management facilities and services to help dispose of trash, recyclables, and hazardous materials. This comprehensive guide on where to dump trash in Austin will explore these options, providing you with the knowledge and resources needed to responsibly manage your waste and contribute to a greener Austin.
Key Takeaways
Austin offers comprehensive waste management infrastructure, including landfills, transfer stations and drop-off centers.

Residents should stay informed of new and updated waste management locations for curbside pickup, junk removal services or donation centers.

Fees vary depending on size & location. Contact Recycle & Reuse Drop-off Center for accurate information.
Austin's Waste Management Facilities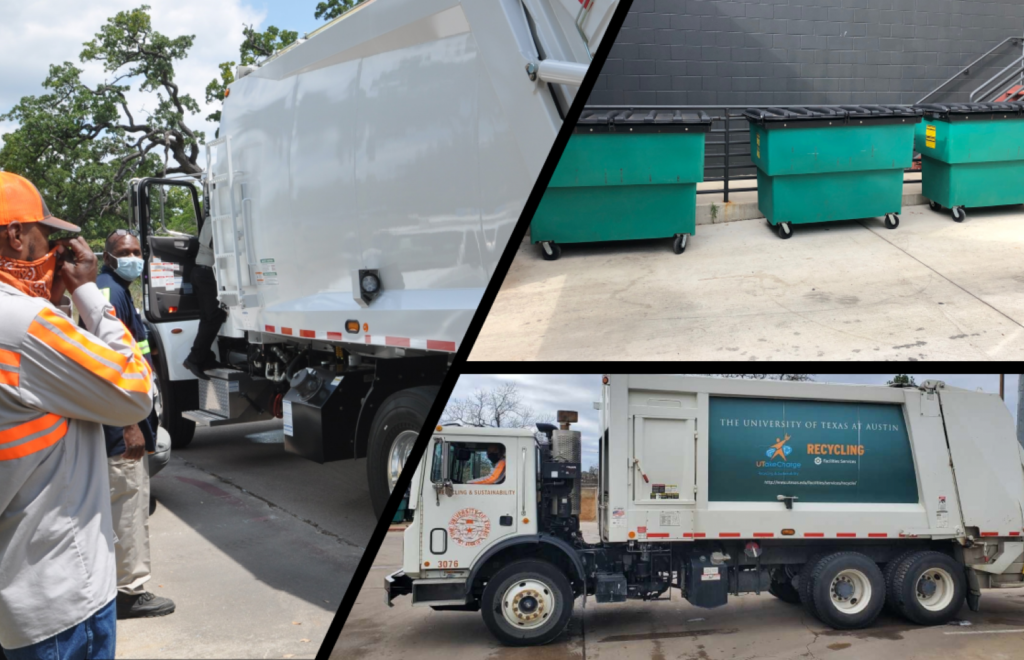 Austin is well-equipped with a range of waste management facilities, ensuring that residents have the means to dispose of their waste responsibly. Landfills, transfer stations, and drop-off centers are available throughout the city, catering to various types of waste, including household garbage, yard waste, hazardous materials, and recyclables.
Landfills and Transfer Stations
Landfills and transfer stations play a pivotal role in waste management in Austin. While landfills serve as permanent disposal sites for non-hazardous waste, transfer stations are temporary holding facilities where waste is stored before being transported to a landfill or another disposal site. The City of Austin operates two landfills in southeast Austin and two transfer stations in north and south Austin.
Contact Information
Address: Austin Community Landfill, 9900 Giles Road, Austin, TX 78754.
Customer Service:
Accessibility: OPEN TO THE PUBLIC.
Before visiting a landfill or transfer station, it's advisable to reach out to the facility for information on fees and operation hours. These may differ between facilities, so being informed beforehand can save you time and money.
New Location Updates
Residents in Austin should stay updated with the changes and new locations in waste management facilities. Recent additions to the city's waste management infrastructure include the Texas Landfill Management facility in southeast Travis County and the Integrated Waste Solutions Group's 130 Environmental Park in central Texas.
In addition to new landfills, there are also updated transfer stations, such as the Austin Resource Recovery Transfer Station in southeast Austin and the Austin Materials Recovery Center in northeast Austin. New drop-off centers, like the Austin Resource Recovery Drop-Off Center in south Austin and the Austin Materials Recovery Center in northeast Austin, offer additional options for waste disposal.
Trash Disposal Options in Austin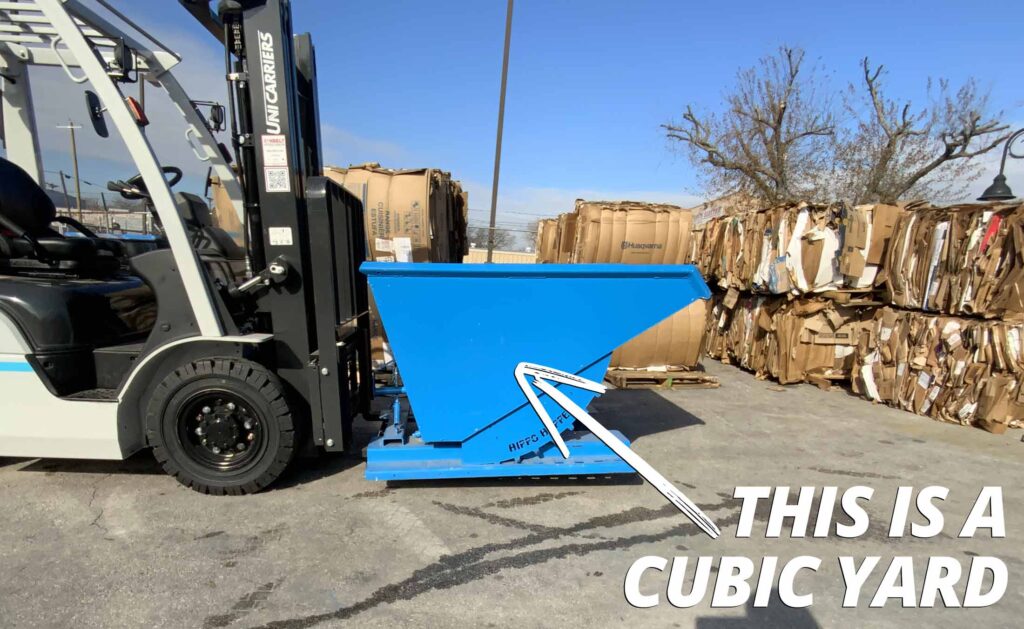 In addition to landfills and transfer stations, Austin provides various trash disposal options to meet the diverse needs of its residents. Curbside pickup, junk removal services, and drop-off centers are available to ensure that waste is managed effectively and efficiently.
Curbside Pickup
Curbside pickup is a convenient option for regular household waste disposal. In Austin, you can find curbside pickup at Patrizi's, Epic Poke, and 1618 Asian Fusion.
You can find more curbside pickup options by searching online platforms such as Yelp, which simplifies the process of finding a service that suits your needs.
Junk Removal Services
Junk removal services are an excellent option for those who need assistance with large-scale cleanups or disposing of bulky items. These companies specialize in the removal and disposal of large items such as furniture, appliances, and construction debris. Services typically include pick-up, delivery, and disposal of large items, with additional options for sorting, organizing, and recycling available.
The cost of junk removal services is typically determined by the size and type of items being removed, which is usually calculated based on the volume of items in the truck. To find contact information for junk removal services, you can search online or check local telephone directories.
Drop-Off Centers
Austin's drop-off centers accommodate a variety of waste types, including recyclables, hazardous materials, and large items. The primary drop-off center in the area is the Recycle and Reuse Drop-off Center. This facility accepts a wide range of waste, making it an essential resource for Austin residents looking to dispose of items responsibly and utilize drop off center services.
To schedule a drop-off time at the Recycle and Reuse Drop-off Center, you can visit the Austin Recycles website and follow the straightforward process. This ensures that your waste disposal is organized and efficient.
Hazardous Waste Disposal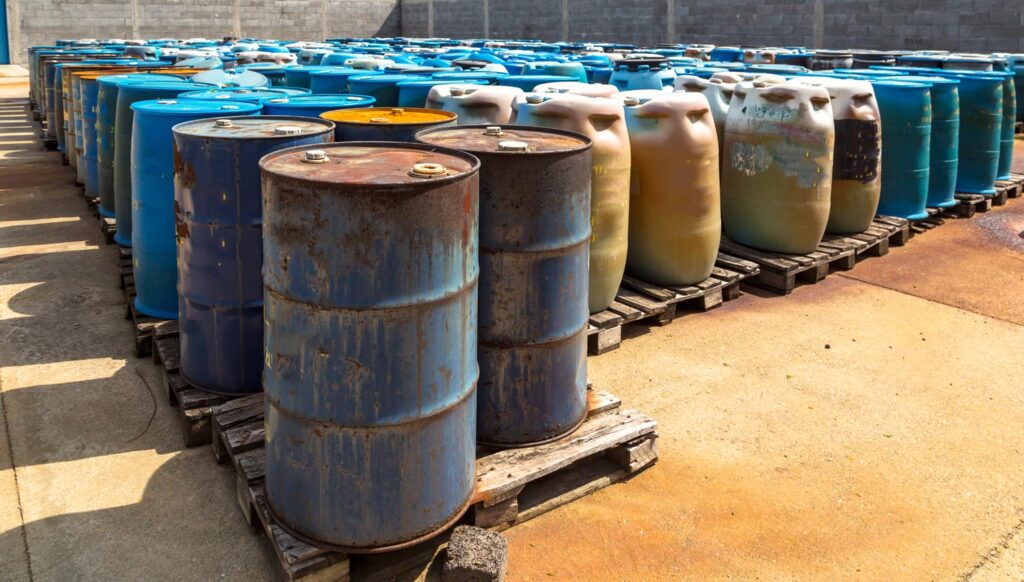 Proper disposal of hazardous waste is vital for safeguarding human health and the environment, ensuring that it is safely discarded.
In Austin, residents have access to facilities and services that specialize in the proper disposal of household chemicals and electronic devices.
Household Chemicals
Household chemicals can pose a potential risk to human health and the environment if not disposed of properly. In Austin, residents can take their household chemicals to the City of Austin Recycle & Reuse Drop-off center for safe disposal. This facility ensures that these hazardous materials are managed appropriately, preventing any harm to the environment.
To schedule a drop-off time for household chemicals at the Recycle & Reuse Drop-off center, you can use the Austin Recycles app or visit their website. By utilizing this service, you can contribute to a cleaner and safer Austin.
Electronics Disposal
Electronic devices contain hazardous materials that can harm the environment if not disposed of correctly. In Austin, recycling centers and transfer stations accept electronic waste, ensuring proper recycling and waste management.
When disposing of electronic devices, it is recommended to separate them from other waste and place them in designated bins at the City's recycling centers or transfer stations. By doing so, you help reduce the amount of hazardous materials in the environment and contribute to the conservation of natural resources.
Furniture and Large Item Disposal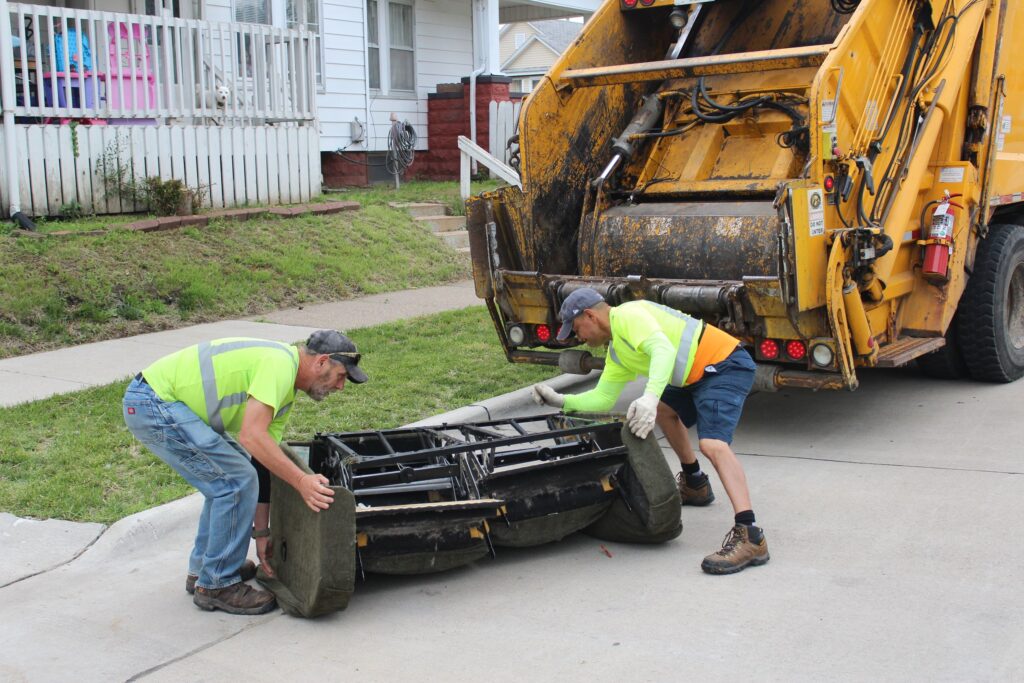 While the disposal of furniture and large items can be challenging, Austin provides solutions to simplify the process.
Bulk collection services and donation centers provide convenient solutions for residents who need to get rid of large items.
Bulk Collection
Austin provides bulk collection services for large items that don't fit in regular trash bins. The City of Austin offers periodic curbside pickups, while Ex-Mattress provides residential bulk item pickups. These services ensure that large items are collected and managed responsibly, preventing them from ending up in landfills or causing environmental harm.
To learn more about the specific bulk collection services available in your area, you can contact your local waste management provider. By utilizing these services, you can keep your home clutter-free while contributing to a cleaner Austin.
Donation Centers
Donating gently used furniture and large items is another great way to dispose of them responsibly. Donation centers in Austin, such as Goodwill, Salvation Army, and Austin Habitat for Humanity, accept a variety of items, including couches, chairs, tables, and dressers.
To donate items, you can either drop off items at the donation center or contact the organization to arrange for a pickup. This not only helps you declutter your home, but also supports local communities and reduces waste in landfills.
Reuse Store and Free Items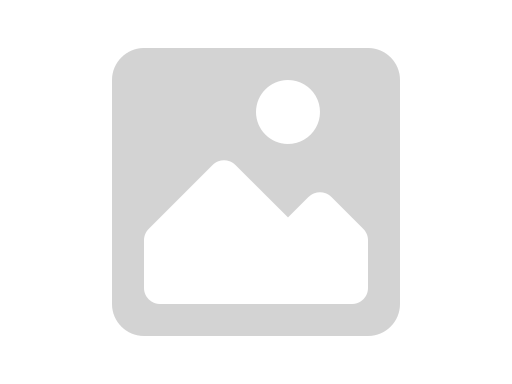 The Reuse Store in Austin is a unique facility where individuals can obtain usable items at no cost. Among the free items available at the store are Austin ReBlend Paint and mulch.
These items are donated by local businesses and individuals, and are available to anyone who needs them.
Austin ReBlend Paint
Austin ReBlend Paint is:
A 100 percent post-consumer, reblended flat paint with low VOCs

Produced from paint collected at the Recycle & Reuse Drop-off Center

Available free of charge to individuals, non-profit organizations, and businesses.
To obtain Austin ReBlend Paint, simply visit the Recycle & Reuse Drop-off Center in Austin, Texas.
Free Mulch
Free mulch is an environmentally friendly landscaping option available at select locations in Austin. Comprised of organic materials like wood chips, leaves, and grass clippings, free mulch can be used for landscaping, gardening, or composting purposes.
To obtain free mulch, you can visit specific sites in Austin, such as parks, community gardens, and city-run compost sites. Keep in mind that you will need to provide your own tools and containers for loading the mulch, and it's advised to inspect the mulch before use, as it may contain weeds or other debris.
Recycling Services in Travis County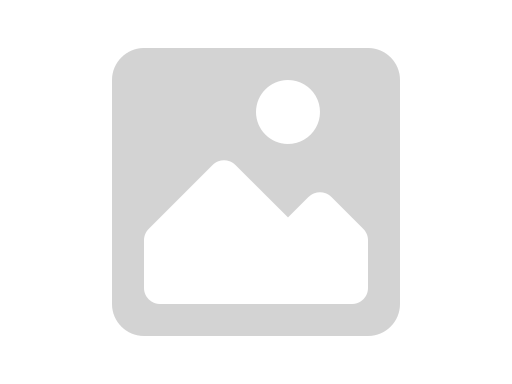 Travis County offers various recycling services, including single-stream recycling and specialty recycling options. By taking advantage of these services, residents can ensure that their waste is managed responsibly and contribute to a more sustainable community.
Single-Stream Recycling
Single-stream recycling is a convenient system that allows residents to place all recyclable materials in one bin for collection. This includes:
newspaper

cardboard

plastic

aluminum

junk mail
By combining all recyclables in a single container, single-stream recycling simplifies the process for residents and reduces the amount of waste sent to landfills, making it one of the most recycle-friendly methods available.
Materials eligible for single-stream recycling are collected and processed at recycling facilities, where they are sorted and recycled. By participating in single-stream recycling, you can help conserve natural resources and contribute to a greener Austin.
Specialty Recycling
Specialty recycling services cater to specific materials that cannot be recycled through traditional curbside recycling programs. This includes items like:
Electronics

Batteries

Yard waste

Bulky items

Other difficult-to-recycle materials
Travis County residents can utilize the "What Do I Do With?" tool to obtain a comprehensive list of accepted and not accepted items for specialty recycling. By using these services, you can ensure that your waste is managed effectively and contribute to a cleaner, more sustainable community.
Cost Information for Trash Disposal Services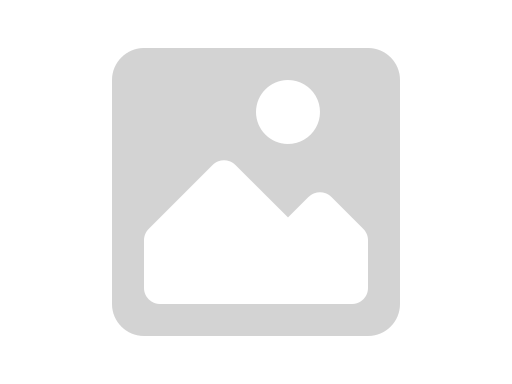 Knowing the costs of trash disposal services in Austin is crucial for effective waste management. This section will provide you with information on fees for tire drop-off and brush disposal, helping you make informed decisions when disposing of your waste.
Tire Drop-Off Fees
Fees for tire drop-off in Austin may vary depending on the size of the tire and the location where you are disposing of them. For accurate fee information, it's best to contact the Recycle & Reuse Drop-off Center at (512) 974-4373.
Knowledge of the fees associated with tire drop-off helps ensure responsible waste management aligned with local regulations.
Brush Disposal Fees
Brush disposal fees in Austin may vary depending on the size of the container. Here are the fees:
24-gallon container: $23.30

48-gallon container: $35.45

64-gallon container: $42.75

96-gallon container: $50.15
To obtain additional information regarding brush disposal fees in Austin, you can refer to the Solid Waste Services section of the Austin Texas website.
Understanding the costs of brush disposal allows you to budget appropriately and promotes environmentally friendly waste management.
Summary
In conclusion, Austin offers a wide array of waste management facilities and services to help residents properly dispose of their trash, recyclables, and hazardous materials. By utilizing these services, you can contribute to a cleaner, more sustainable community. Whether you're disposing of household waste, large items, or hazardous materials, remember that responsible waste management is crucial for preserving our environment and the well-being of future generations.
Frequently Asked Questions
Where can I dump things in Austin?
If you're looking for a place to dump things in Austin, consider Smiley's Junk Removal & Recycling, El Jefe's Junk Removal, Travis County Landfill Iesi, and other options from the Top 10 Best Dump Trash Near Austin, Texas.
How much does it cost to dump in Austin?
It costs $110 to dump in Austin, which covers up to 3 cubic yards.
Does Austin have a landfill?
Yes, Austin has a landfill operated by Waste Management of Texas, Inc. under the regulations of the Texas Commission on Environmental Quality and the U.S. Environmental Protection Agency.
How much does it cost to dump at a local landfill?
Hauling a small amount of junk to the landfill yourself may cost an average of $15-$30 per cubic yard.
What is the difference between a landfill and a transfer station?
A landfill is a site where waste is permanently disposed of, while transfer stations are sites where waste is stored temporarily before being transported elsewhere.